Undercover: Close To Home, my three-part thriller for BBC Radio Drama starts at 2.15 pm on June 8th on BBC Radio 4, with episodes aired weekly. And is available after on BBC Sounds.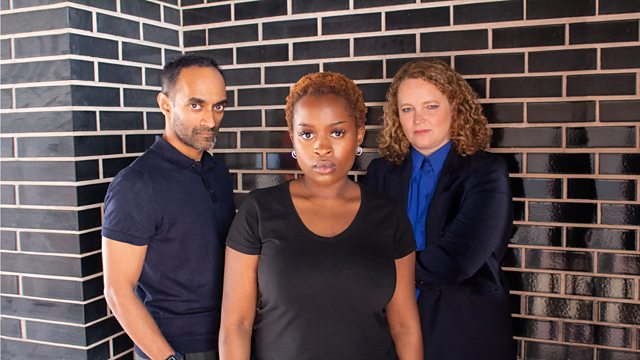 Grace Monroe goes undercover as a live-in nanny at the home of Ben Curtis whose wife Lydia has been missing for a year. Making herself indispensable in the intimacy of the family home, Grace hunts for clues as to what befell the mother of two. It's a game of cat and mouse with Grace prepared to do whatever she must to win Ben's trust.
Being involved in the recording was a brilliant experience, such a thrill watching the cast and production team in action. I picked up some tricks of the trade along the way (e.g. you can create the sound of grass underfoot by walking on scrunched up video-tape, or a freezer drawer opening by scraping a piece of wood against a plastic box). I've heard the final edits and I'm so pleased with the result. And excited now for it to reach an audience.
A massive thank you to director Nadia Molinari, production coordinators Pippa Day and Jessica Bellamy, technical producers Sue Stonestreet, Simon Highfeld and Sharon Hughes, and to our exceptional cast: Ntombizodwa Ndlovu, Matthew McNulty, Tareq Al-Jeddal, Bebe Massey, Christine Bottomley, Esh Alladi, Emma Cunniffe, Kymberley Cochrane, Lula Marsh, Jessica Bellamy.
Happy listening!!