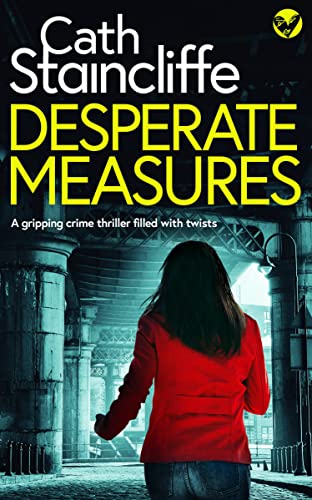 A gripping crime thriller filled with twists (Detective Janine Lewis Mysteries Book 4)
Respected Manchester GP Dr Don Halliwell is discovered brutally murdered one cloudy Autumn morning. Shot dead on the front door of his own practice, his shirt soaked in blood. Then his colleague Dr Fraser McKee goes missing. McKee's car is found at his home, violently smashed up. There's blood inside. That night McKee walks into the police station. 'Somebody's trying to kill me.'
But just as Detective Janine Lewis is following McKee's trail, shocking new information comes to light. McKee and Halliwell had been seen screaming at each other, the evening before Halliwell's murder.
As the case continues, it becomes clear that there's much more to both McKee and the late Halliwell than meets the eye. Both had more than one enemy, bloodthirsty for revenge. It's up to Janine to separate the murky truth from the lies — will she be able to find the killer before it's too late?
Reviews
Praise for the Blue Murder Series
'Complex and satisfying in its handling of Lewis's agonised attempts to be both a good cop and a good mother.' The Sunday Times
'Uncluttered and finely detailed prose.' Birmingham Post
'Beautifully realised little snapshots of the different characters' lives … Compelling stuff.' Sherlock Magazine
'A swift, satisfying read.' City Life
'Precise and detailed delineation of contemporary family relationships.' Tangled Web
'Lewis seems set to become another very popular string to Staincliffe's bow as one of the leading English murder writers.' Manchester Metro
'Pace and plenty of human interest.' Publishing News
'Blending the warmth of family life with the demands of a police investigation.' Manchester Evening News
'Juggling work and family is a challenge of modern life and encountering realistically portrayed women with family responsibilities is a pleasure. Staincliffe is a veteran crime fiction writer and so her plots are well-thought-out and puzzling.' Deadly Pleasures