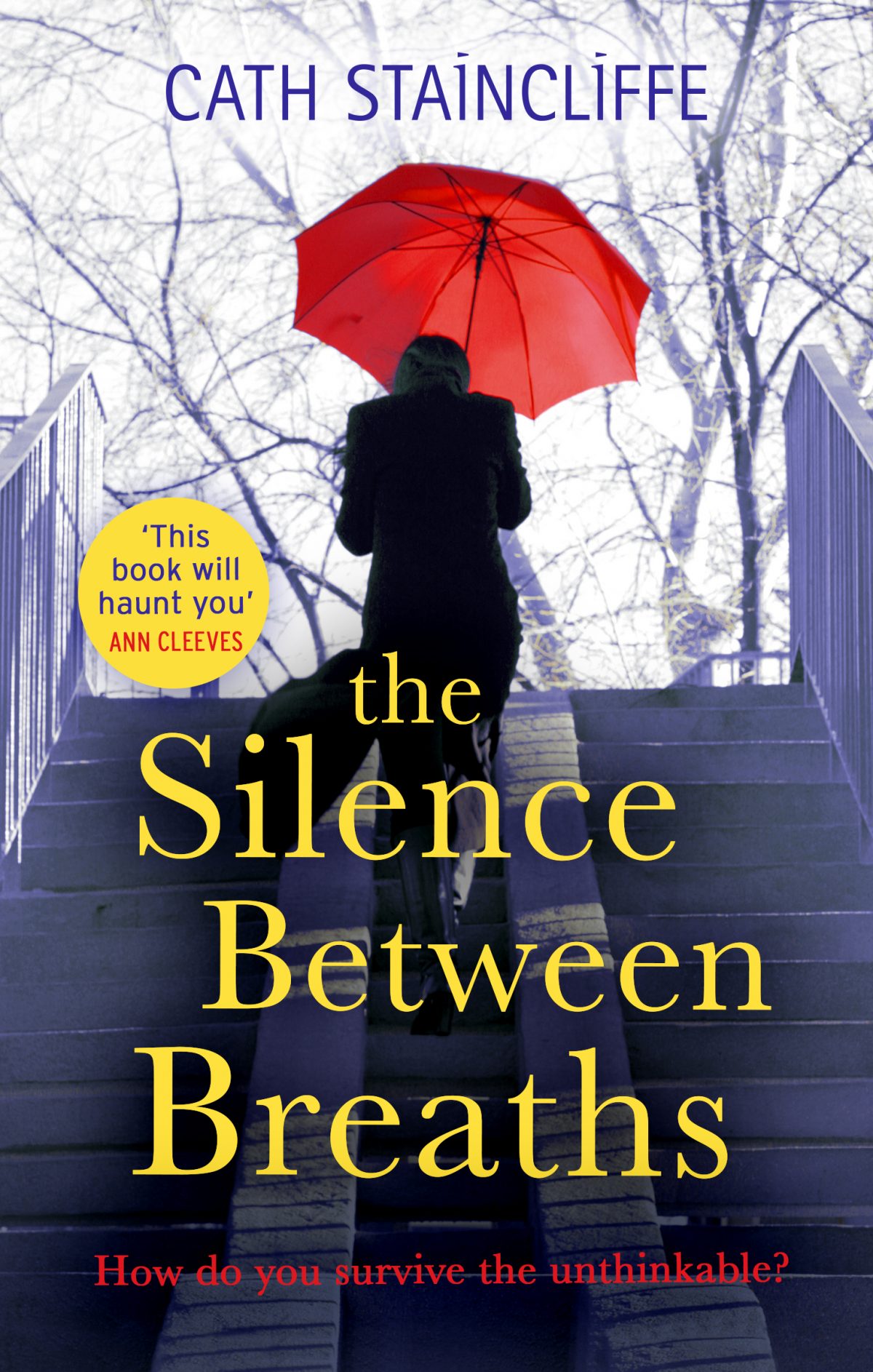 The Silence Between Breaths
Passengers boarding the 10.35 train from Manchester Piccadilly to London Euston are bound for work, assignations, reunions, holidays or new starts, with no idea that their journey is about to be brutally curtailed.
Holly has just landed her dream job, which should make life a lot easier than it has been, and Jeff is heading for his first ever work interview after months of unemployment. They end up sitting next to each other. Onboard customer service assistant Naz dreams of better things as he collects rubbish from the passengers. And among the others travelling are Nick with his young family who are driving him crazy; pensioner Meg and her partner setting off on a walking holiday and facing an uncertain future; Caroline, run ragged by the competing demands of her stroppy teenage children and her demented mother; and Rhona, unhappy at work and desperate to get home to her small daughter. And in the middle of the carriage sits Saheel, carrying a deadly rucksack . . .
Reviews
'Powerful, thoughtful ensemble novel about a terror attack and its legacy. Harrowing and humane. A real knockout' Ian Rankin
'You'll want to read it in one sitting' The Times and Sunday Times Crime Club
'This book will haunt you' Ann Cleeves
'Remarkable depth … the most grown-up writer in British crime fiction … mercilessly exciting' The Telegraph
'Moves from moments of incredible tension to tragedy and its aftermath that's as harrowing as it is powerful' Sunday Mirror
'Such a good writer … eerie, moving' The Times
'A wonderful novel' The Daily Express
'A sensitive and humane writer whose talent for characterisation … is the fuel for real suspense' The Guardian