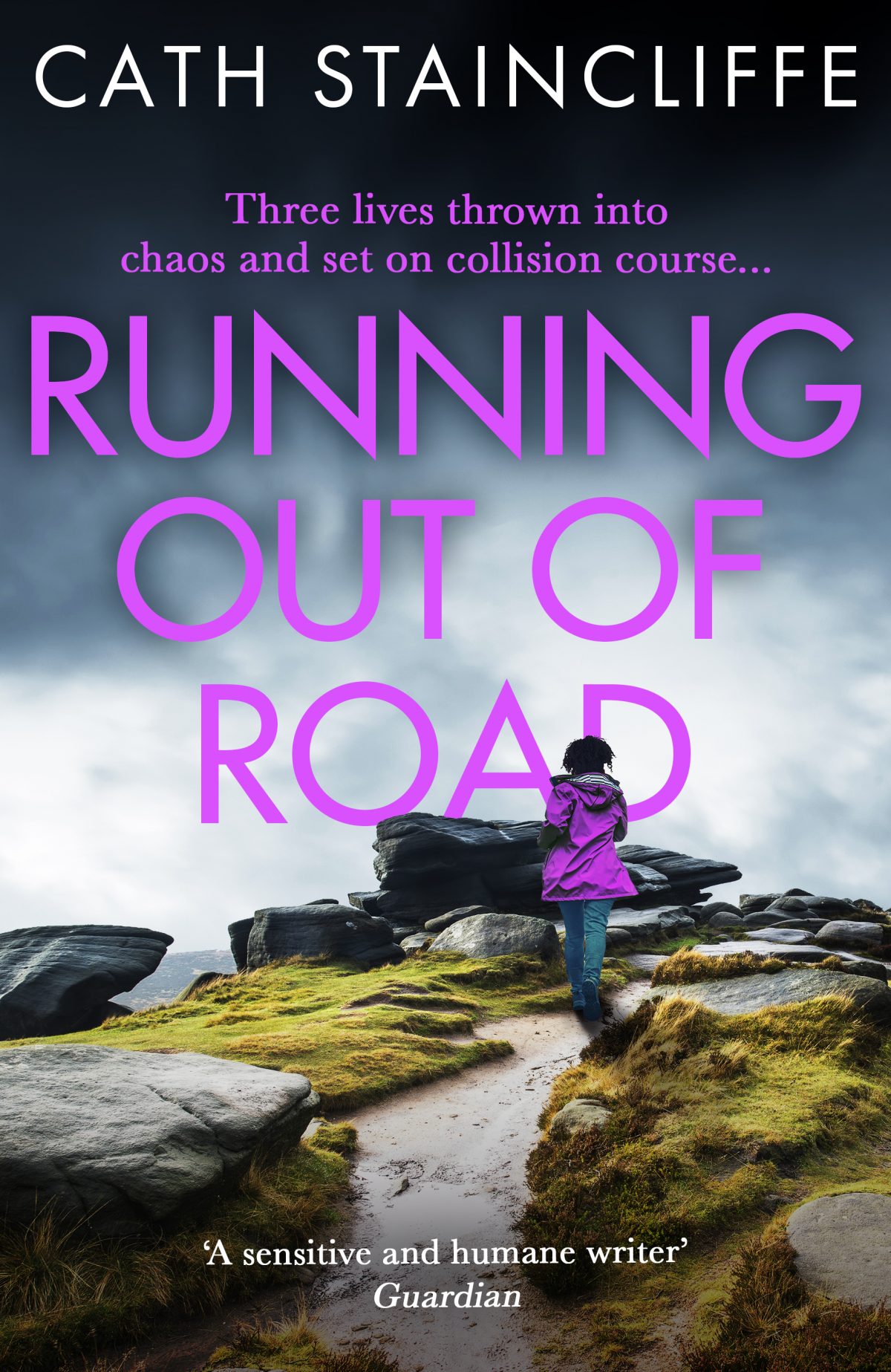 Shortlisted for CrimeFest eDUNNIT AWARD for best 2021 crime ebook!
A missing schoolgirl, a middle-aged recluse, an exploited teenager. Lives thrown into chaos and set on collision course. With the police in hot pursuit.
Scarlett is dancing in the school talent competition tomorrow. Except Scarlett doesn't make it home from school. She's abducted by a man she never imagined she'd see again. A man on the police's most wanted list. Her dad.
A race against time, played out in the brooding wilderness, the limestone gorges and gritstone edges of the Derbyshire Peaks.
Reviews
'Staincliffe excels herself here with the story of a teenage girl abducted by her real father, who is on the police's wanted list … the anguish behind life's tragedies reveals itself in this harrowing but human drama' Daily Mail
'Moodily gripping' Peterborough Telegraph
'I was hooked from start to finish … a fab fast paced crime thriller… She's made the Peak District character in itself' A Knights Reads
'Dark, visceral and compelling … complex, multi-layered and intelligent crime fiction … a superbly written crime novel and a high stakes emotional drama from a writer who always pushes the envelope and never fails to deliver' Bookish Jottings
'Cath Staincliffe's writing is wonderful, bringing the brooding wilderness of the Peak District vividly to life. With fascinating characters and a gripping storyline' Cal Turner Reviews
'Another superb story from Cath Staincliffe' Compulsive Readers
'A complex, tense and absolutely gripping read' Crime Book Junkie
'She excels at showing what the impact of a crime has on everyone involved' Crime Pieces
'Kudos to the author for bringing out an Asian cop's insecurities so well' Debjani's Thoughts
'The beautiful Peak District is the backdrop for the latest novel by Cath Staincliffe, a gripping cat and mouse chase that brings together some brilliantly crafted characters' My Chestnut Reading Tree
'It starts with a bang as it means to go on and from the beginning the pace is relentless' Portable Magic
'Staincliffe is an incredible talent. Her writing moves with such a pace, unexpected twists to catch the reader out, and wonderfully created characters who leap from the pages. The reader lives and breathes alongside them. Powerful, gripping and ultimately satisfying. This is going to be up there in my top books of the year, without a doubt' Random Things Through My Letterbox
'A tightly plotted crime story with fascinating characters' Short Book and Scribes
'Each and every character on the page keeps you guessing, and you root for them all in totally different ways – not a single word or emotion is wasted on the page' The Glass House