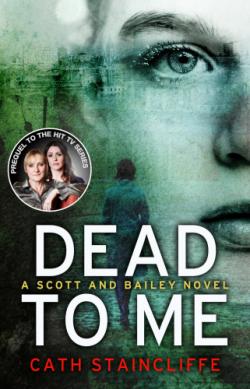 A daughter's death
A teenage girl is found brutally murdered in her squalid flat.
A mother's love
Her mother is devastated. She gave her child up to the care system, only to lose her again, and is convinced that the low-life boyfriend is to blame.
Two ordinary women, one extraordinary job
DC Rachel Bailey has dragged herself up from a deprived childhood and joined the Manchester Police. Rachel's boss thinks her new recruit has bags of raw talent but straight-laced DC Janet Scott, her reluctant partner, has her doubts.
Together Scott and Bailey must hunt a killer, but a life fighting crime can be no life at all…
Reviews
'A superb book, well crafted, well written' Editor's choice. www.booksmonthly.co.uk
'An excellent read…if you have never read a crime novel before then start with this one…it will get you into the joy of reading' The Book Jotter
'Dead to Me is one of the best crime books I have read this year and a series that could run and run' Mystery People
'No frills or gimmicks, just solid characters, well thought out plot and intelligent writing' CrimeSquad
'Part of the appeal of these characters is their empathy with the victim and their determination, almost desperation, to catch the perpetrator' Eurocime
'This is a well-written book with characters that draw you in, and a murder plot that keeps you reading' Shotsmag
'The characters are incredibly well crafted and robust, the difficulties balancing a functional home life with the emotional demands of the job are very well portrayed' bookgeeks