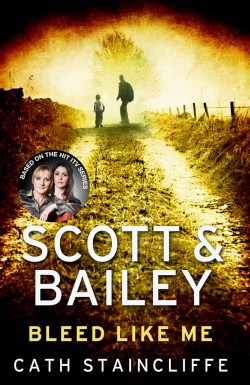 The Journey's Inn, Lark's Estate, Manchester. Three bodies have been found, stabbed to death in their beds. The husband and father of two of the victims has fled. The police are in a race against time to find him – especially when they discover his two young sons are also missing…
Manchester Metropolitan police station. Having survived a near-fatal attack, DC Janet Scott is quietly falling apart. And her best friend and colleague DC Rachel Bailey is reeling from a love affair gone bad. DCI Gill Murray is trying to keep the team on track, but her own family problems are threatening tip her over the edge.
Finding the desperate man is their top priority. But none of them knows where he is going or what he intends to do next.
Or what will they have to do to stop him…
BASED ON THE HIT TV SERIES SCOTT & BAILEY