The highlights of my year were the selection of my new standalone novel Letters To My Daughter's Killer for The Crime Thriller Bookclub on ITV3 sponsored by Specsavers and the short-listing of Night Nurse for the CWA short story dagger. Night Nurse was the second time I'd been short-listed for that award and I heard the news while I was in China researching my next book. Like many writers I take the time in between novels (when there is any) to experiment with the short story form. It allows me to try very different styles and voices, a refreshing change. It was a real accolade to be short-listed. The winner this year was, deservedly, John Harvey with his amazing piece, Fedora. You can read both in the collection Deadly Pleasures.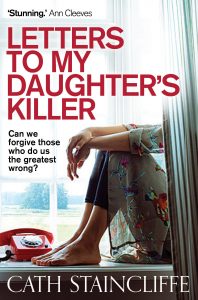 Letters To My Daughter's Killer is the story of Ruth who writes to the man responsible for her daughter's murder in an attempt to find some understanding. I watched Crime Thriller Club avidly and it was a delight and an honour to see renowned authors like Mark Billingham, Kate Mosse, Peter James, Sophie Hannah and Val McDermid critique the novel and be so generous in their comments. I also got to show the film crew my neighbourhood's mean streets, and take them round key locations in Manchester that related to the novel – among them my local library in Didsbury similar to where the central character Ruth works and the law courts at Minshull Street in town where the trial for the murder of her daughter Lizzie's unfolds.
October saw publication of Ruthless, the third and last of my books based on the Scott and Bailey TV series. I was so excited (and full of trepidation) when asked to write the first one as a prequel back in 2011. Since then, because of my existing commitments, I've been writing two novels a year – and exhausting schedule that has now come to an end. But I'm so glad I said yes – I have loved writing those characters and attempting to capture the tone of the TV series that I'm a big fan of.
Author events are a lovely way to interact with readers and talk about books. This year I visited a range of venues and thoroughly enjoyed evenings in libraries in Prestatyn, Rastrick and my hometown of Bradford. I appeared at Theakstons Old Peculier Crime Writing Festival in Harrogate where I was on a fascinating panel discussing domestic noir with Julia Crouch, Chris Ewan and Helen Fitzgerald, and chaired with perception and intelligence by N. J. Cooper. Particularly memorable was the rare coming together of all six members of Murder Squad for an event at Linghams bookshop in Heswall, as well as my first ever international bookshop appearance at The Bookworm in Chengdu, China some months earlier.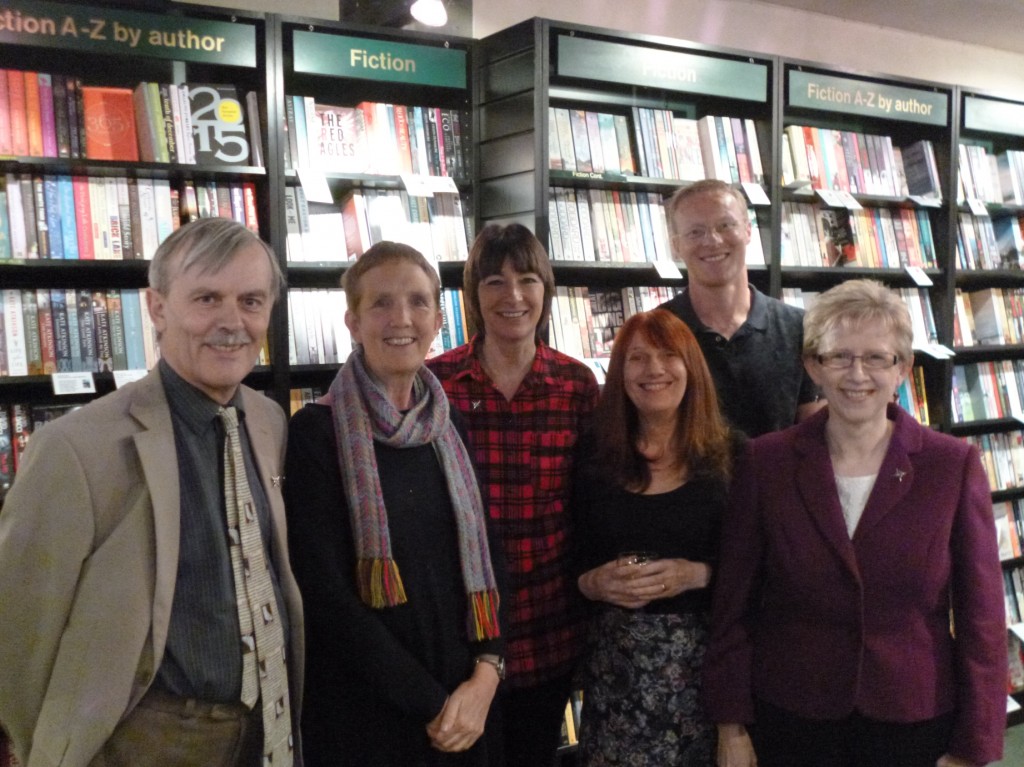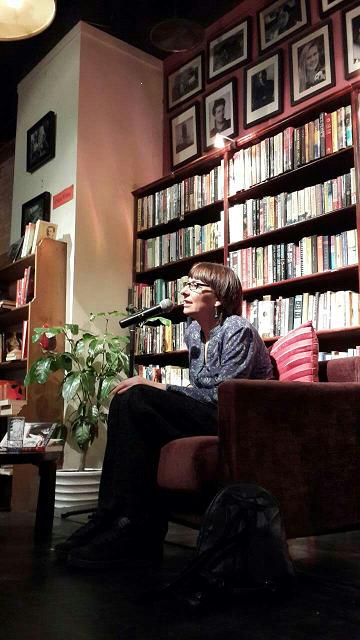 As regular readers of my blog will know throughout the year I post lists of books I've enjoyed and recommend. I'm not going to try and pick anything out from those, it would melt my brain, but I'll only say there seems to be far too many good reads out there and not enough time to read a fraction of them.
Here's to a very happy 2015 and thanks for visiting.
Cath